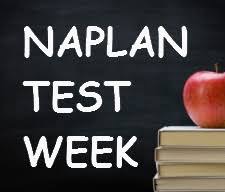 Next week, (Tues, Wed & Thurs) Year 3 students will be participating with the National Assessment Program – Literacy and Numeracy (NAPLAN).
NAPLAN tests the sorts of skills that are essential for every child to progress through school and life, such as reading, writing, spelling, grammar and numeracy.
It is important to remember that NAPLAN tests are not pass/fail tests. At the classroom level it is one of a number of tools used by teachers to measure student progress.
As this is the first time Year 3 students are undertaking NAPLAN I encourage you to visit the link NAPLAN under Parent Links to help support your child with these assessments.
Rob Maio
Remember this is just another form of assessment students undertake which provides a snapshot of student learning.