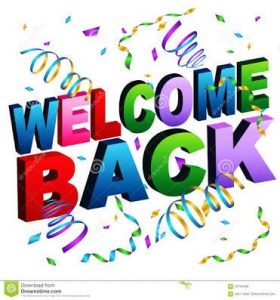 Welcome to Term 4! I hope that you and your families have had an enjoyable and relaxing holiday break. I definitely feel recharged and ready to go.
It's just nine weeks until the school year ends and there is still a lot to learn. I have planned an exciting but challenging learning program for your child to engage with this term.
As we are entering the warmer months it is imperative that all students wear a school hat during outdoor activities. As the weather forecast can be unpredictable there is a two-week period to make the transition from winter to summer uniform.
I would like to remind you to check that your child has all the necessary materials/stationary required for their learning to avoid the need for borrowing.
I wish all students involved in the School Summer Sports Program and the Music Recitals an enjoyable and successful time.
See you soon!
Rob Maio
Key Events This Term
School Resumes – 16 October (Mon, Week 1)
School Assemblies
– 31 October  (Tues 2.15, Week 3)
–  4 November (Tues 2.15, Week 5)
–  28 November (Tues 2.15, Week 7)
Swimming Week at the Payneham Pool – 13 – 27 November (Mon – Fri Week 5)
Walk to School Day – 24 November (Fri, Week 6)
Christmas Celebration – 6 December (Wed, Week 8)
End of Year Mass of Thanksgiving – 13 December (Wed, Week 9)
Final School Day (Rec-Year 6) – 14 December (Thurs, Week 9)